MARWIN BEATS + SAMBA DANCERS
Take your event to the next level with DJ and percussionist Marwin Beats + samba dancers. We can bring the authentic Brazilian samba in an energetic 10 – 20 minutes show. Multiple short shows, e.g. 3 x 5 minutes, is also an option.
Marwin Beats and his samba dancers will add excitement to your event! It is possible to book 1 to 8 female samba dancers. Samba dancing is one of the most exciting and extravagant dance styles for entertainment. Our authentic samba show is filled with beautiful dancers, feathered costumes, high energy dancing, interaction and fun.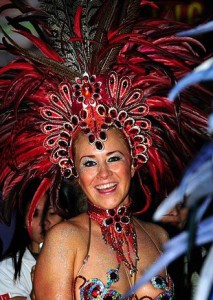 FEEL THE BEAT OF THE DRUMS!
In addition to our beautiful dancers, it is possible to book Marwin Beats Brazilian percussion group (Com Certeza) for your event. This bateria can consist of 3 – 8 or more percussion players. The combination of live percussion together with samba dancers will give you the ultimate Brazilian carnival experience. Excellent for summer and beach parties!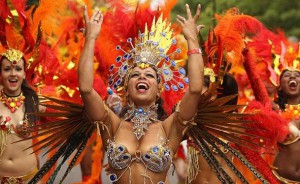 Contact (link) me to ask about possibilities and which package I recommend to you. I love to help you in order to make your event a success.